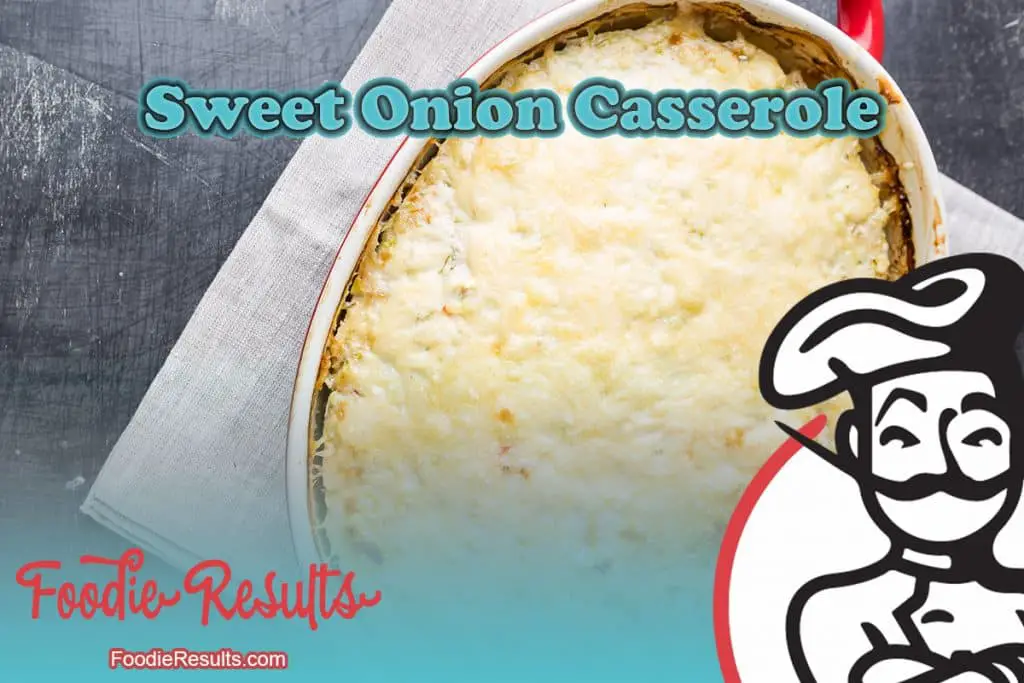 Sweet Onion
Are you craving something reminiscent of French Onion soup

but looking for a new texture? Give this Sweet Onion Casserole a try. Perfect freezer meal if you are meal prepping.
You can use any onion that suits your taste. I have used red onion, a yellow onion, and a sweet little Vidalia onion. Give them a shot. I think you will be pleasantly surprised. If you want to turn up the heat, try a jalapeno. If you want to go tropical, use a Maui or Vidalia onion, but I warn you the yellow onion will take over the blend. It is so strong it will kick your butt! I like mine tame, so I choose reds and yellows.
More Casseroles!

Ingredients
4 Lg Sweet Onions (Vidalia, if in season)
1 C butter
1 can Cream of Chicken Soup
Cheese slices (type of your choice), enough to cover top of casserole
Loaf of French Bread
4 cloves of garlic or 4 tsp minced garlic from jar
Instructions
Preheat oven to 400*F; 350* if using Ninja cooker
Slice onions and saute in 1/2 C melted butter until transparent
Place onions in a 2-3 inch deep 9x9 casserole dish.
Spoon undiluted cream of chicken soup over the onions
Layer cheese evenly over these ingredients
Cut the French Bread into 1/4-inch slices and place atop the cheese
Melt the other 1/2 cup of butter and saute garlic. Cover bread evenly with the sauted garlic.
Cover casserole dish with aluminum foil and bake for 20-30 minutes; removing foil for the last 5-10 minutes to allow casserole to brown to a toasty color.