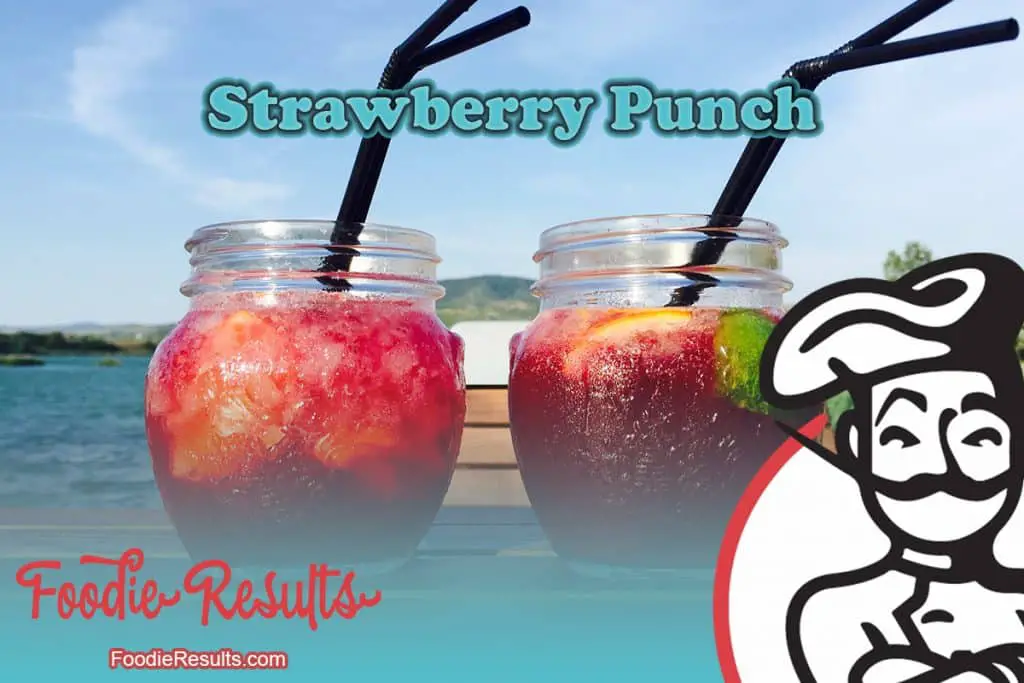 Strawberry Punch is a refreshing blend of fruit juice, iced tea, lemonade, and sparkling water. It is this perfect balance of sweet yet not too tangy. You can enjoy it chilled or on the rocks. This fruit drink also has zero sugar- making it great for dieters!
Named after its main ingredient, Strawberry Punch owes its delicious flavor to ripe strawberries blended with an assortment of berries and some essential citrus fruits.
Fruit juice in a glass with a bit of pizzazz. There is no better way in my mind to cool off and get refreshed than to have this great little frozen treat.
Optional:
Do you wish for a more creamy taste/texture?
Add your desired amount of Strawberry sherbet, vanilla ice cream, or vanilla yogurt.
Serve Chilled
Ingredients
30 0z Frozen Strawberries
1 Can (24 oz) White Grape Juice
28 oz Bottle of Carbonated Water
Optional: Strawberry Sherbet or Vanilla Ice Cream or Frozen Yogurt
Instructions
Partially thaw the strawberries.
Blend lightly in a blender and keep cold
Add the chilled liquids just prior to serving
Optional: Wishing for a more creamy taste/texture?
Add your desired amount of Strawberry sherbet, vanilla ice cream, or vanilla yogurt
Serve Chilled