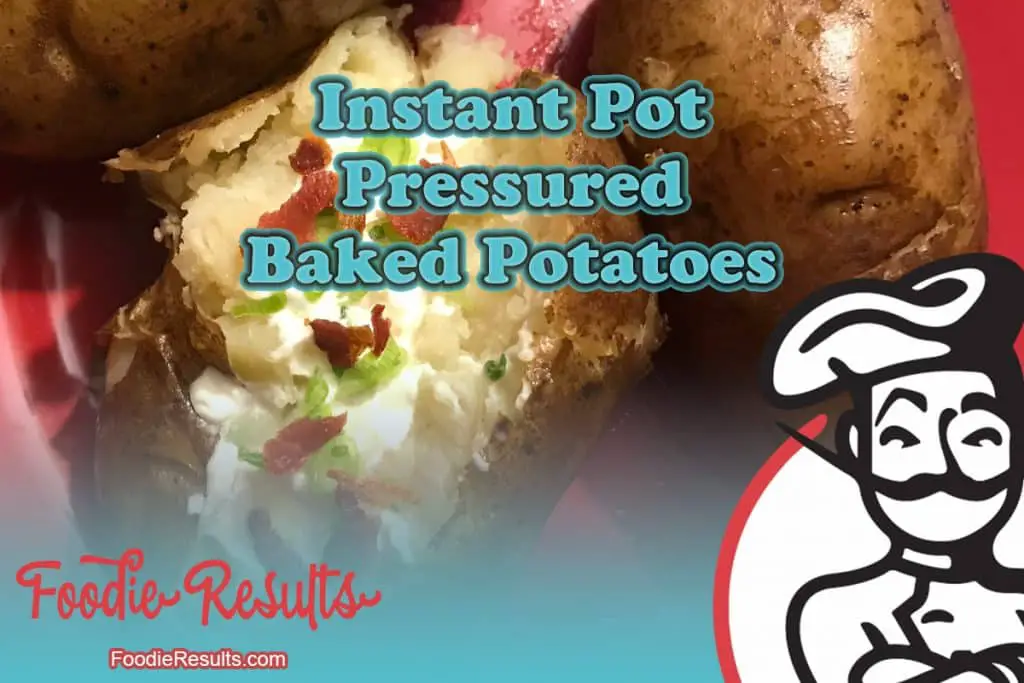 Fast and easy. Equally delicious and such an excellent alternative to the fast microwave method. Interested in other ways to cook this delicious veggie, check out my suggestions in my article Baked Potato Comparisons in the Article Section of our main site.
Ingredients
Idaho Russet Potatoes
Olive Oil
Salt
Pepper
1 C water
Instructions
Wash potatoes and prick with a fork a few times
Pour 1 cup of water into the pot
Place a trivet or steamer basket with short feet into the pot. You want the potatoes to be raised just enough not to be touching the water
Place the potatoes onto the trivet. If necessary, you can stack them.
Close the lid of the pot. Turn the valve to seal and cook on high pressure for 10-20 minutes, depending on the size and number of potatoes.
When the timer beeps, naturally release pressure for 10 minutes and quickly fast release the remaining pressure.
Remove lid and season as desired. Enjoy!