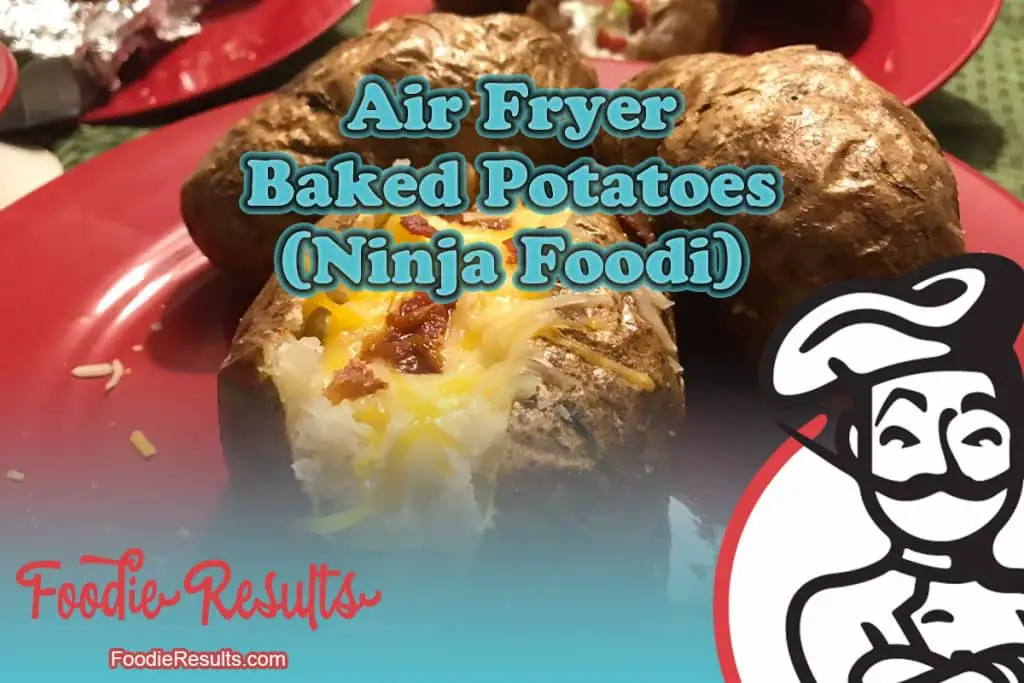 Air Fryer Baked Potatoes are so AMAZING!
Follow these directions for perfectly cooked Ninja Foodi baked potatoes every time. Check out my article entitled Baked Potatoes Comparisons in the Article Section of our main site.
Ingredients
Idaho Russet Potatoes
Olive Oil
Salt
Pepper, if desired
Whatever you have in the fridge to garnish
Instructions
Wash the potatoes and dry them off with paper towels
Prick each one a few times with a fork
Liberally rub olive oil on each one (so much that they are kinda' dripping oil)
Sprinkle coarse salt all over each potato
Place each potato into the air fryer basket, so they are not overlapping, (you want to be sure that the skin has enough space to crisp up and that the potatoes all lie flat)
Set temperature to 400*F for 35 minutes
If at that point they are not tender enough in the middle, set the timer for another 5 minutes and check again
Cooking time will vary depending on how large your taters are, but 40 minutes is about average
When done, slice and fluff up the inside and fill with whatever you can find in your fridge
Enjoy to your heart's content!