Suppose you are trying to find the largest Ninja Foodi so that you can cook for large events or a big family. Then you have come to the right place. I have compiled a complete list of all the largest Ninja Foodis: What is the Largest Ninja Foodi?
This article is about the largest Ninja Foodi cook pot. The Ninja Foodi is such a diverse line of products it was tough to distinguish how to call these out, but I've taken what was originally just called the Ninja Foodi 8 qt. and decided that it needs to be called a cooking pot. It is an 8-quart pot but has so many available cook modes that it extends past being a pot.
Answer: Ninja Foodi (#FD402) 8-quarts, 9-in-1 Deluxe XL Pressure Cooker and Air Fryer are the largest in the Ninja Foodi pot family. It has a dimension of 16.1 inches L x 14.57 inches W x 14.29 inches H and 26.04 lbs in weight.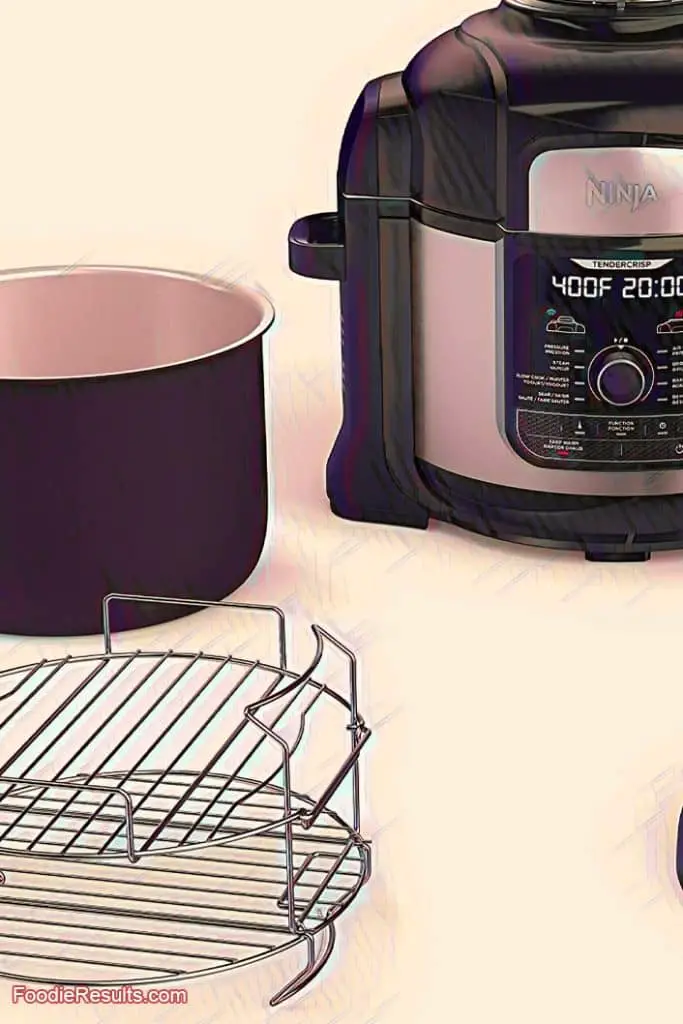 This pot has 8 quarts of cooking capacity, perfect for cooking large meals, including heavily liquid things, such as soup, and stuff without liquid as air-fried chicken nuggets

. The diversity of this cooker has completely changed my kitchen, and I haven't even told you about how it is also a pressure cooker!
Please keep reading, and I will tell you about some cool things you can do with the Ninja Foodi 8 qt. with TenderCrisp. This has the be the most feature-packed cooker I have ever seen. Watching the infomercials doesn't do justice as the versatility and use in the kitchen go on and on.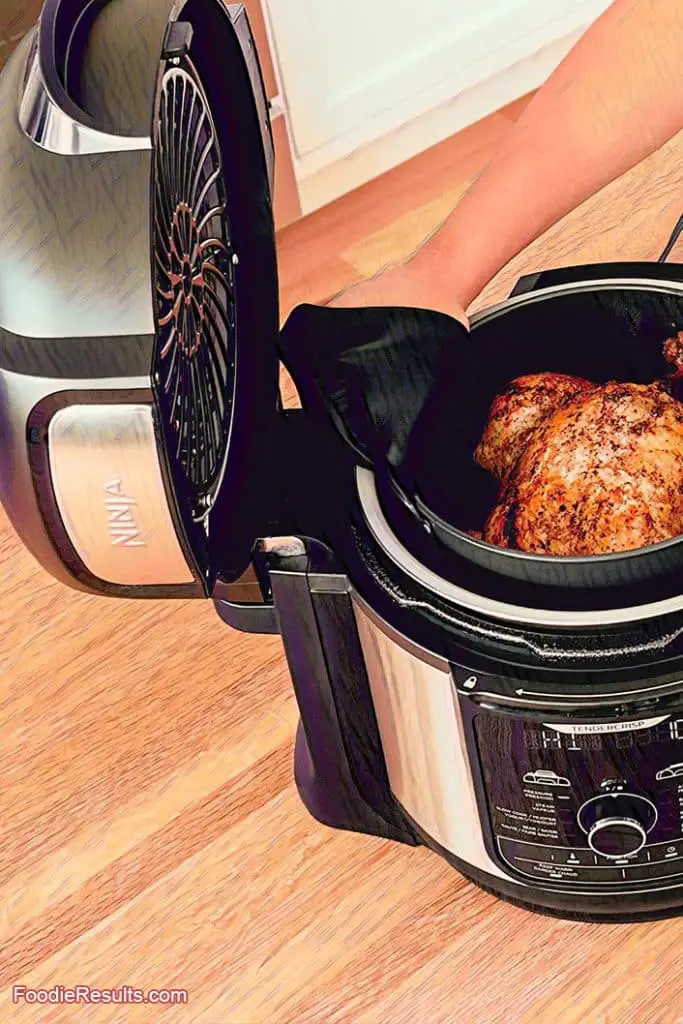 What Can the Largest Ninja Foodi Pot Cooker Do?
I've talked about this before, but one of the big decisions when looking for a new cooker came down to, "what can it do?" Let me tell you, the Ninja Foodi Pressure Cooker with TenderCrisp is full of features, and if you get the 8-quart version, you are guaranteed to have enough capacity to feed a large family.
You can also cut your cook time down dramatically. Pressure cooking reduces cook time for things like chicken breasts and other meats. You can generally see a 30-40% reduction in cooking times, with some being much more.
Look at the list of features below; all of these are offered on a single cooker.
The Ninja Foodi #FD402 also offers nine functions:
Pressure Cook
Air Fry/Air Crisp
Steam
Slow Cook
Yogurt
Sear/Sauté
Bake/Roast
Broil
Dehydrate
When your meal needs a crispy golden finish, this pot uses something Ninja calls TenderCrisp Technology. Used in conjunction with pressure cooking, you can make meals out of this world in the same pot in a fraction of the time.
You read that right with the Ninja Foodi; you can use the same pot you pressure-cooked your chicken in for only 8 minutes, instead of 50 minutes baking, to finish your dish. Check out the recipe section for ideas.
Please keep reading, and I will cover some interesting information, such as the cost and power use.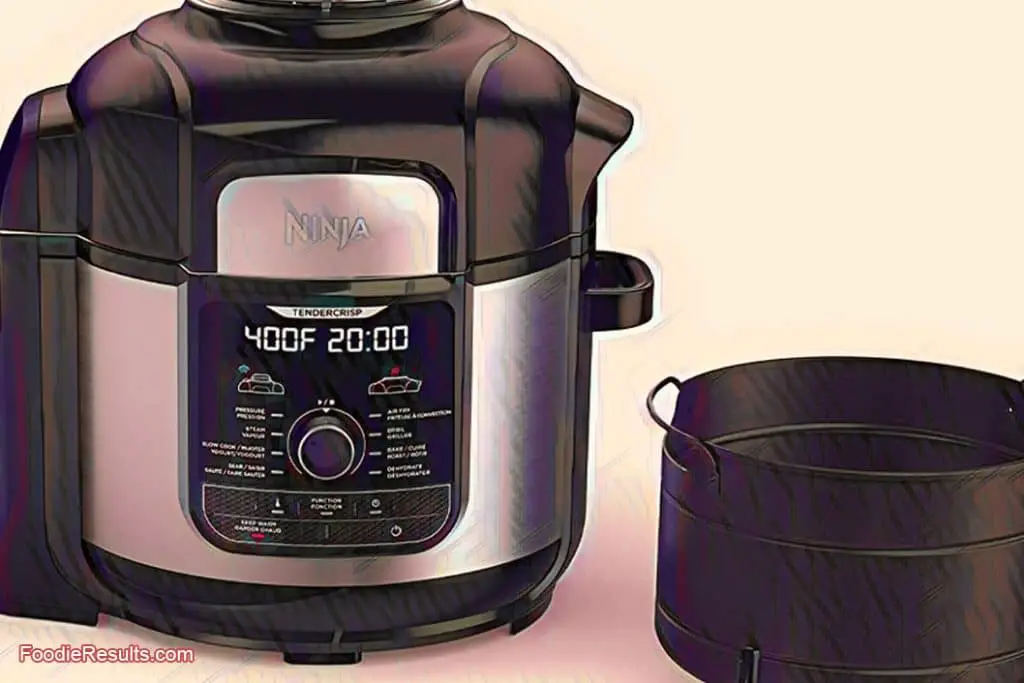 How Much Power Does the Largest Ninja Foodi Pot Cooker Use?
The 8-quart model is the same Ninja I have, and I will put a Kill-o-watt on it, but to do it right will take some planning. For that reason, I will report the wattage and update this section with exact numbers later.
The Ninja Foodi 9-in-1 Deluxe XL Pressure Cooker & Air Fryer is 1760 watts. It heats up fast and, as I mentioned above, cooks your food in a fraction of the time. Overall this results in power savings potential, but I have always wanted to verify this with some data.
Now we will look at the current cost of the Ninja Foodi Deluxe XL.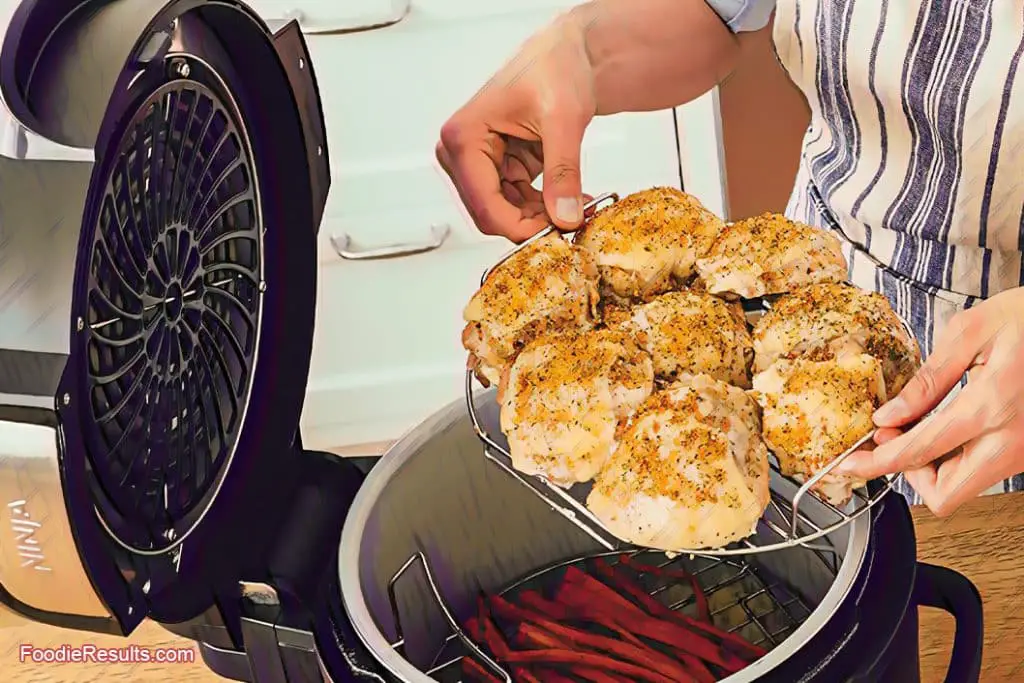 How Much Does the Ninja Foodi Deluxe XL Cost?
Keep your eyes open; when my wife and I purchased our Ninja Foodi 9-in-1 Deluxe XL, we were able to find a sale, so if that is important to you, then you should wait till you see a local deal or something on the Ninja Website. You should check the Ninja Kitchen Website to get official direct access or Amazon, but (updated 11/22/2022) all of this is available at 249.99 dollars.