Cooking with kids can be very beneficial for both you and them, in so many ways. Unfortunately, this very crucial life skill is one of the things not being taught to our more recent generations. There are lots of reasons for this fact. It's is just too easy to not cook in today's world. Fast food drive-through restaurants, pre-cooked meals at grocery stores, call-in and pick-up meals from all sorts of eateries, and throw-it-in-the-microwave frozen entrees are just too easy to do. So very many people are just not perfecting or teaching the art of cooking in the home any longer.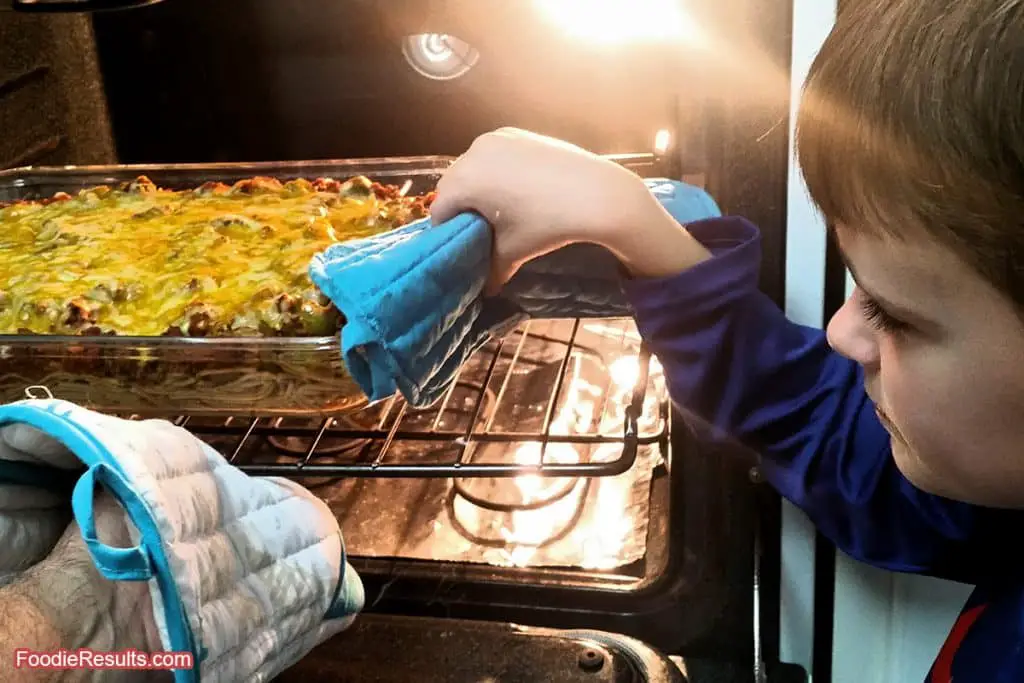 Even those of us who do still cook don't tend to do it with our kids or grandkids. We are too busy. They are too busy. We just don't slow down and spend that potentially quality time together. We need to remember that teaching children to cook builds confidence, character, and communication skills. It teaches them another way to be a constructive part of the family unit and contribute in a way that aids in making them feel important and respected. Teaching children to cook helps them learn about nutrition and food choices; it gives them a headstart on independence and teaches them useful skills for their future.
One of the first steps in this teaching process is getting kids to reach a comfort level in the kitchen. This can begin as early as a few months. Having a spot in the kitchen area where a baby can be safe but still enjoy the stimulation and company of being in the center of activities is crucial to their development. Talk to your kiddo as you work. Explain what you are doing. Give them a container of flour, sugar, veggies, fruits, or even croutons, and let them explore the textures and tastes. Let them play with measuring cups and spoons as you use them in your baking, etc. Even a tiny taste of your creations can make them feel a part of your daily kitchen activities; invaluable time well spent, in my opinion. Beginning the training this early makes it an easy transition to independent cooking later on.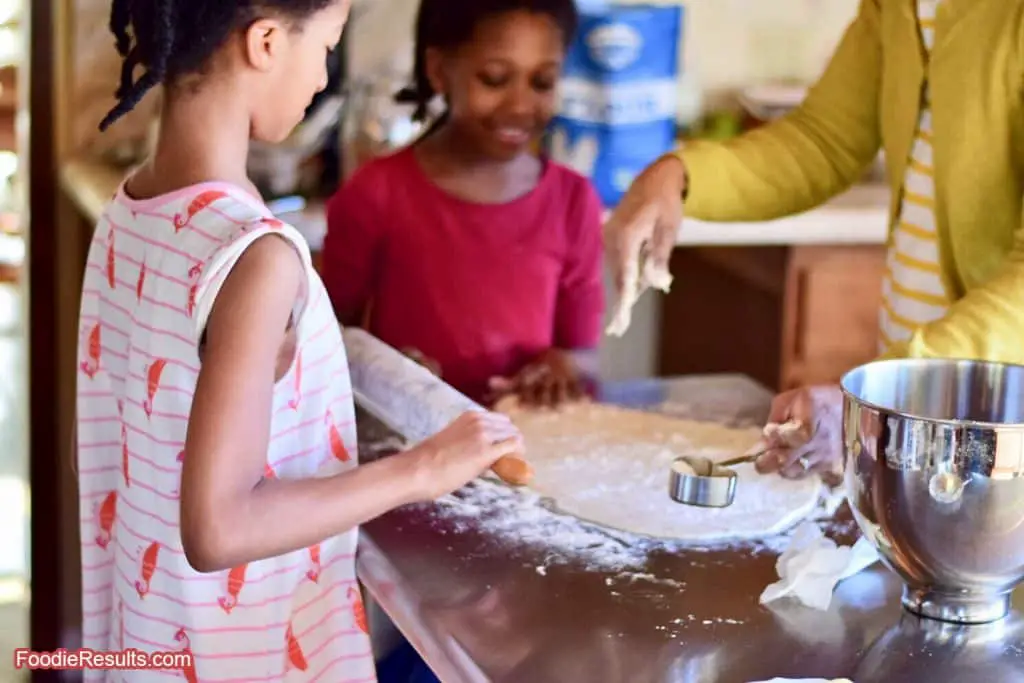 Most of us probably take our cooking skills for granted. We have been doing it for so long that we just do it without thinking about the process. Knowing how to teach someone else those skills is not something that most of us instinctively know. There is absolutely not a thing wrong with accessing sources before, during, and after diving into the training process with our kids. How to safely use a knife, how to use the stove without getting burned, the best way to measure, substitutions of ingredients, and measurement conversions are just a few of the things we do in the kitchen that we just do and not think about how we are doing them. The thought processes associated with these and other actions need to be slowly and patiently taught to our young chefs-to-be.
In future articles, I will delve more into the specifics of each of these topics; but, for now, let's just list a few of the important reasons to spend time in the kitchen with your little ones.
Cooking offers a vast variety of learning experiences. Among these experiences to learn are basic life skills, academic skills involving reading, science, and math. Interaction with and communication between kids and parents is easier to accomplish in this setting. Once completed, the meal served offers a shared sense of accomplishment. Pride, joy, and confidence are imminent, along with the enjoyment of each other's company.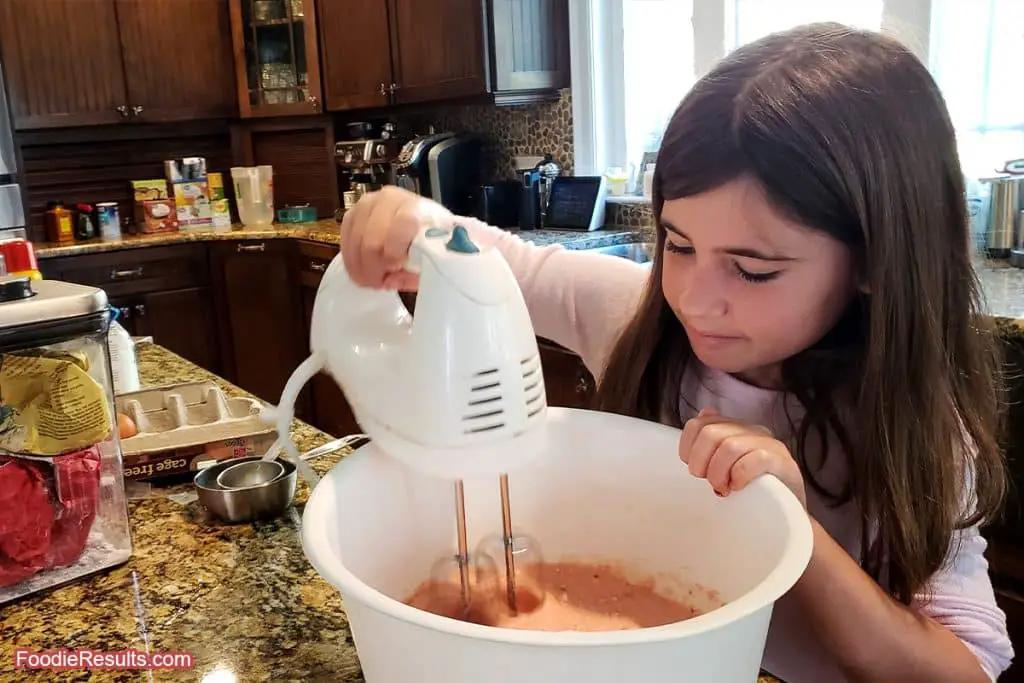 Another great outcome of these kitchen adventures is teaching your child to follow directions. They will learn quickly enough the benefits of doing so versus a failed recipe by ignoring the directions. Cooking together can also lead to an increase in both their and your vocabularies. Learning the names of ingredients like spices and other seasonings can be fun and educational. Learning exactly what words like "saute", "roast", "broil", or "sous vide" mean can be life-changing in the kitchen.
There is nothing like going to the grocery store or farmer's market to choose ingredients for a meal together to bond a parent and child in the learning to cook process. The value of understanding nutrition becomes evident quickly. Most importantly, if the child helps from the beginning of the meal completion process, they are more likely to eat, or at least try, what is served at dinner. This may help with your picky eaters.
It does seem that cooking together as a family is something each and every one of us should explore.