One of the most significant factors for my wife and me in choosing to get the Ninja Foodi was how versatile it was. And a big sticking point about if we should get one and take up extra space was "what can we eliminate from our cluttered kitchen?" We have not even gotten out our slow cookers since getting the Foodi!
Answer: Yes, you can use your Ninja Foodi as a slow cooker. You might want to get yourself a glass lid to put on the top of the cooker; however, a large round pan lid fits our 8 qt model perfectly, and now we use the slow cook function all of the time on our Foodi!
Honestly, what prompted me to write this article is that I pulled our slow cookers out from under the sink yesterday when our piping leaked. My wife and I realized we had not pulled them out once since we got our Ninja Foodi.
Will the Ninja Foodi Keep Food warm?

(read our other article, opens in new tab)
But if you want to learn more, keep reading, and I'll tell you a few things we have learned and answer some questions I found online that other people were asking.
Is Ninja Foodi Even Good as a Slow Cooker?
I saw this question several times online, and I have had a few people ask me very similar questions, including my mom.
The answer is YES the Ninja Foodi is great as a Slow Cooker. It has all the traditional settings, including a keep warm setting. But even better is how you can do additional steps if you would like.
For instance, when I make my slow cooker lasagna recipe, I like my cheese to be a little more burnt than the slow cooker does on its own. So what I do is throw a little more cheese on top when it is done just before serving and run the Tender Crisper to air fry some perfectly burnt cheese.
The other day I slow cooked a roast but wanted some of the fat to be just a little more done and crispy. So I did the same thing again and turned on the Tender Crisp to make that roast taste better than I could have imagined.
That is not even the best part. The other day we made some Rotel Cheese Dip. We were able to brown our meat, melt the cheese, and keep the dip warm using one pot!!! That was thanks to the Foodi and all of its different functionalities. Mom's slow cooker won't do that.
Overall, anyone who likes to make soups, roasts, lasagnas, etc., in a regular slow cooker will feel right at home using the Ninja Foodi as their slow cooker of choice!
There are a few things to keep in mind when using your Ninja Foodi as a slow cooker. One thing you do not want to fill past your "Max" line on your pot. Keep reading for more tips!
Now some of you purest out there might want to know what kind of performance you can expect from your Foodi on slow cook mode. So I did some digging and testing to come up with the next section.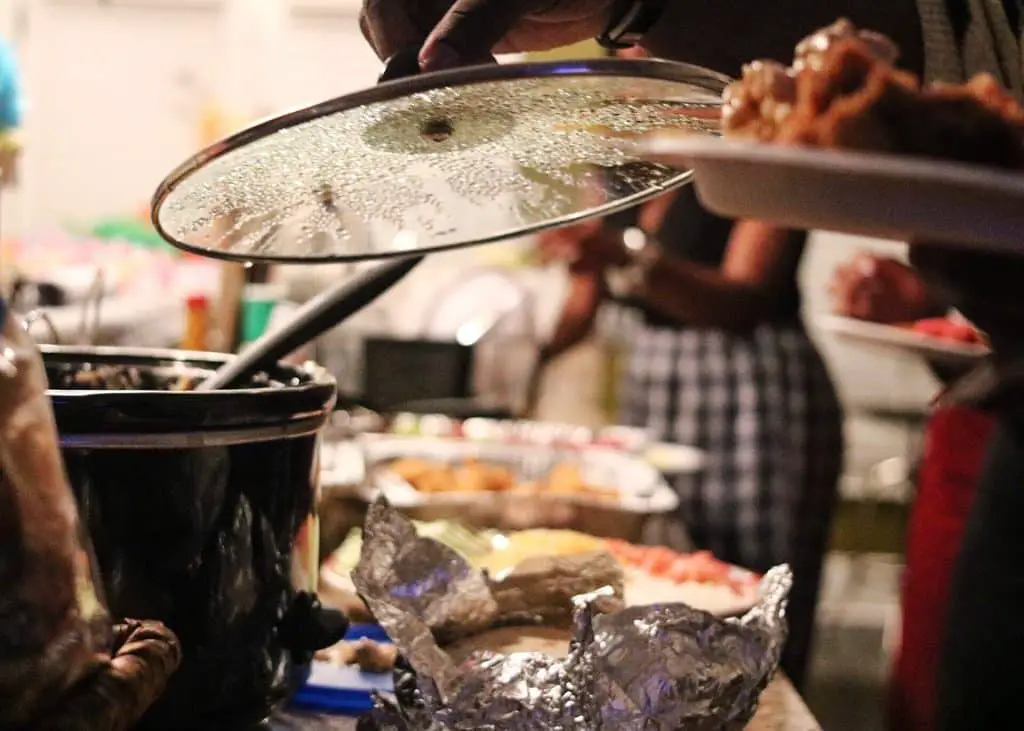 What Temperature is My Ninja Foodi When it is Slow Cooking?
Just like most slow cookers on the market, you are going to find two settings you can select from and then one that is in a way hidden (but not actually).
Hi & Low
Yeah, it is that simple.
I haven't tested this yet, but I will and will make a video that I will post here once done. Most slow cookers have a temperature range from 170 and 280 F. Once I make the video of the performance of the Ninja Foodi, I will post it below in this section. Still, you can always subscribe to our YouTube channel, so you don't miss out on when that video is produced. Foodie Results YouTube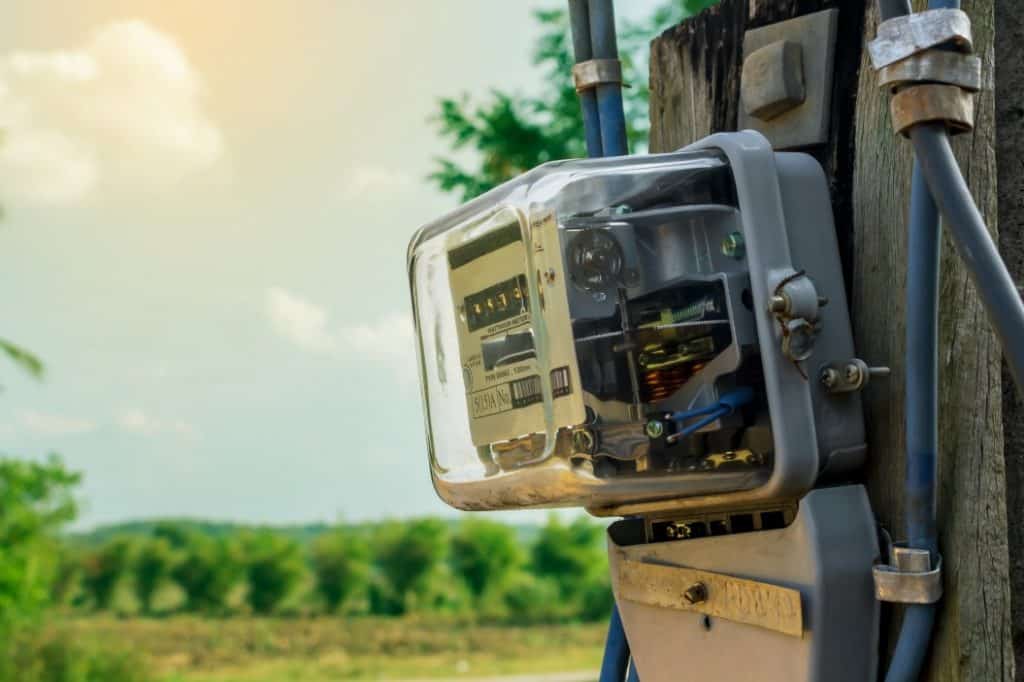 What is the Power Usage for Each Setting?
I'm always interested in what kind of power usage my devices have, and that is why I got myself a Kill-o-Watt so I could check and see what is actually used! I have started measuring and am making a video on this subject, which I will post here once finished.
For reference, most slow cookers I have checked in the past seem to use around 200 watts. I didn't note this on paper at the time just took a mental note and moved on. However, I'm excited to see the results of the Foodi in this testing. Once this video is done, I will embed the article here, but you can always subscribe to our YouTube channel, so you don't miss out when that video is produced. Foodie Results YouTube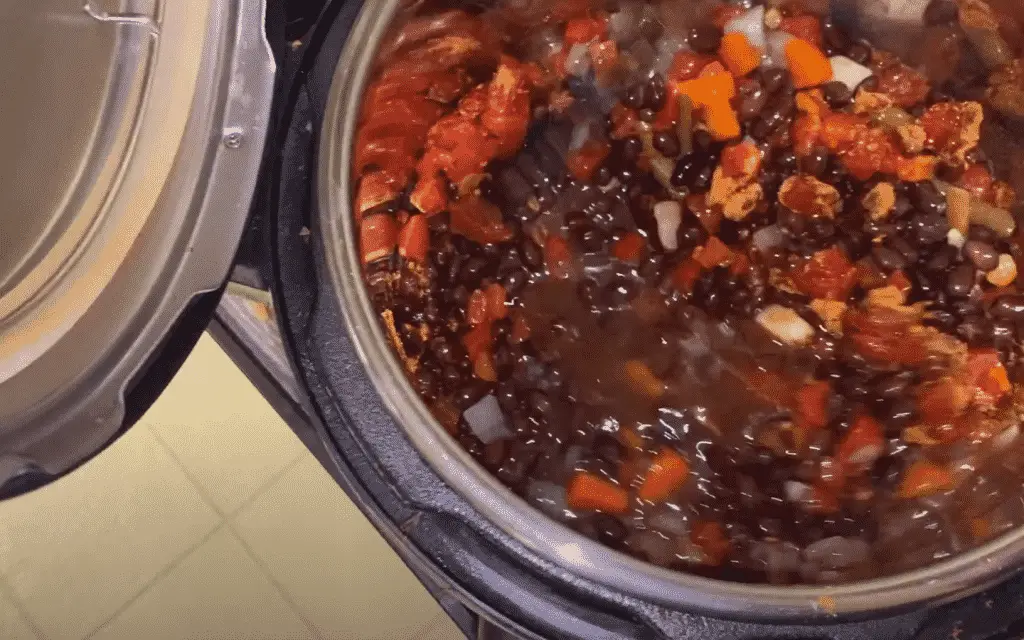 How to Use My Ninja Foodi as a Slow Cooker?
The instructions differ slightly depending on the model, but what remains consistent for all models; selecting the slow cooker mode and then selecting Hi or Low.
You have just turned your Ninja Foodi into a slow cooker! From there, you would follow the instructions as you usually would; however, there are a few cool things to keep in mind.
You can sauté in the same pan that you will slow cook in which is perfect for a roast. You don't even need to take the pan out just select saute and once done switch modes and add your other ingredients.
Air frying or Broiling is a simple way to give your food one of those nice oven finishes after the slow cooking cycle without actually having to put it in the oven. Yes, I'm saying you can do all that right in your Ninja Foodi.
Once done cooking your Ninja Foodi will go into a Keep Warm mode around 165 F for 8 hrs.
Fewer dishes 😉
You can also set your time to cook until your Ninja Foodi goes into Keep Warm mode. You will have the option of up to 12 hrs in 15 min increments.
Now that you know the basics of using your Ninja Foodi as a slow cooker, here are some additional questions that I came across or noted when I was working on this post.
Can I Use Slow Cooker Liners in my Ninja Foodi?
Yes, you can use the slow cooker liners in your Ninja Foodi. However, with the very advanced ceramic non-stick surface of the Ninja Foodi, you really don't need to use them.
I do have to admit, though, even if they are not needed, the cleanup is still easier with them in place. Also, I kind of lazily pick up the bag at the end of the evening, able to dump the entire thing into the storage container. These liners make it easier on two fronts.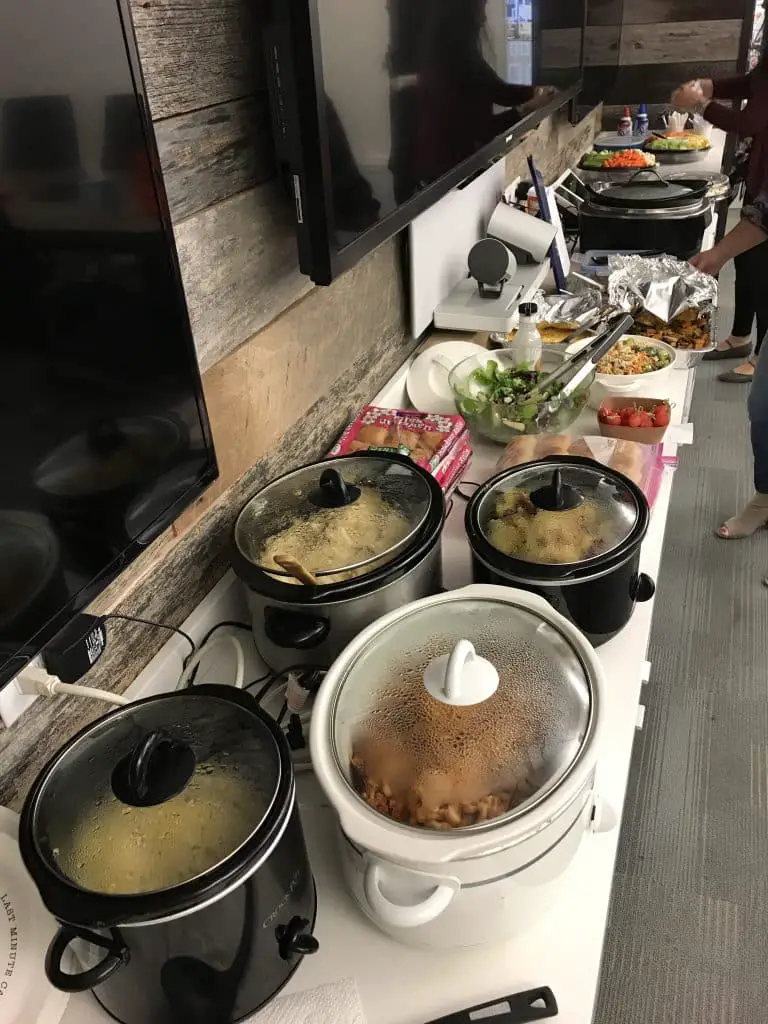 Which Lid Should I Use With Ninja Foodi Slow Cooker
My wife and I happened to have a glass lid that fits perfectly on our Ninja Foodi pot, allowing us to have a similar cooking experience to what we are already used to doing.
If you don't have a lid like us that happens to fit or want to order one, the proper lid to use is the pressure lid with the pressure release valve set to the "vent" position.
We love having the glass lid because we want to look at our food while it is cooking there is really no reason for this other than curiosity, but we like to look.