First-time cooking in an air fryer can be very intimidating for many of us. How many of you left yours in the box for days? Weeks? How many more looked at it sitting on the countertop for a few more weeks? Well, sooner or later, you have to either use it or gift it to a relative or friend – and how are you going to explain that?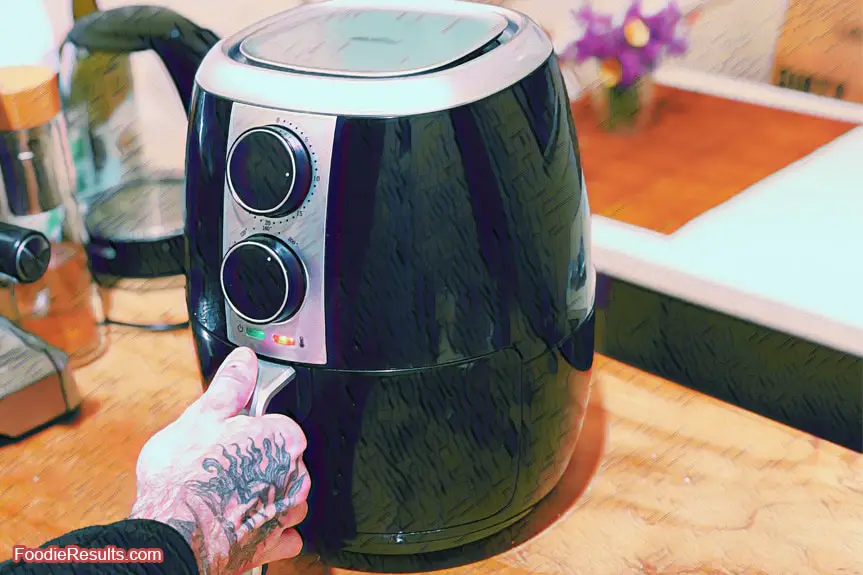 Cooking times vary based on the size and quantity of foods in the air fryer and your desired degree of doneness. Meats depend on the thickness and desired doneness. It is wise to use a thermometer to check meats, open the air fryer to check on veggies visually, etc.
So, here's a little cheat sheet to help you develop some confidence to dive into this experience. You'll be glad you did.
Air Fryer Suggested Cooking Times
Meats
NAME
TEMP
TIME IN
MINUTES
Bacon
350°F
177°C
8-12
Burger Patties
375°F
191°C
6-10
Chicken Breasts (Bone-in)
375°F
191°C
25-35
Chicken Breast (Boneless)
350°F
177°C
15-20
Pork Tenderloin
375°F
191°C
15-25
Pork Chops
350°F
177°C
10-15
Chicken (Whole)
350°F
177°C
45-65
Chicken Tenders
350°F
177°C
8-12
Chicken Thighs (Bone-In)
400°F
204°C
18-25
Chicken Thighs (Boneless)
375°F
191°C
15-20
Chicken Wings
375°F
191°C
15-20
Lamb (Leg)
375°F
191°C
17-30
Lamb (Rack)
375°f
191°C
10-17
Meatballs
350°F
177°C
8-12
NY Strip Steak
400°F
204°C
8-15
Ribeye/T-Bone Steak
400°F
204°C
12-20
Sausage (Cooked)
375°F
191°C
7-12
Sausages (Raw)
375°F
191°C
15-20
Seafood/Fish
NAME
TEMP
TIME IN
MINUTES
Calamari
400°F
204°C
4-8
Salmon
375°F
191°C
8-13
Scallops
400°F
204°C
5-7
Shrimp
350°F
177°C
5-8
Tilapia (and other white fish)
400°F
204°C
8-12
Vegetables
NAME
TEMP
TIME IN
MINUTES
Asparagus
400°F
204°C
6-10
Beets (Sliced)
350°F
177°C
15-20
Bell Peppers (Sliced)
350°F
177°C
7-10
Bok Choy
350°F
177°C
5-6
Broccoli
400°F
204°C
5-9
Brussels Sprouts
375°F
191°C
9-16
Butternut Squash (Chopped)
400°F
204°C
15-20
Carrots (Chopped)
400°F
204°C
10-15
Cauliflower (Chopped)
350°F
177°C
15-20
Corn on the Cob
400°F
204°C
8-10
Eggplant (Cubed or Sliced)
400°F
204°C
15-18
Green Beans
400°F
204°C
8-10
Mushrooms (Button)
375°F
191°C
8-13
Onions (Sliced)
350°F
177°C
8-10
Potatoes (Whole)
400°F
204°C
30-45
Potatoes (Chopped)
375°F
191°C
15-30
Sweet Potatoes (Whole)
375°F
191°C
30-35
Sweet Potatoes (Chopped)
400°F
204°C
8-15
Zucchini (Chopped)
350°F
177°C
8-12
Prepared Frozen Foods
NAMES
TEMP
TIME IN
MINUTES
Chicken tenders (Breaded and Pre-cooked)
375°F
191°C
10-14
Dumplings/Potstickers
400°F
204°C
7-10
Egg Rolls
350°F
177°C
8-14
Fish Sticks
350°F
177°C
8-12
French Fries
400°F
204°C
15-20
Mozzarella Sticks
375°F
191°C
7-10
Onion Rings
400°F
204°C
8-10
Tater Tots
400°F
204°C
10-15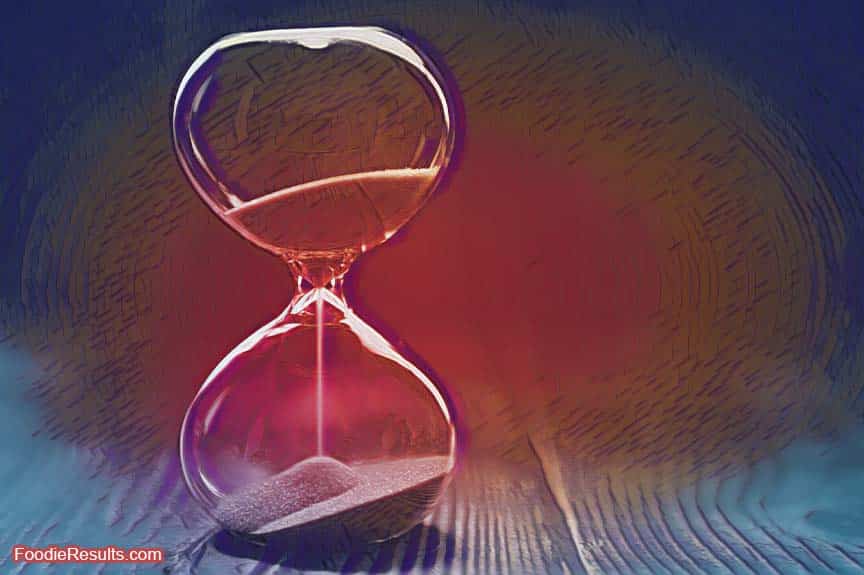 Recipes – Foodie Results
Articles – Foodie Results